Our Pentesting as a Service (PTaaS) offers a personalized, cost-effective, and offense-driven approach to safeguard your digital assets. With a team of seasoned experts and advanced pen-testing methodologies, Strobes PTaaS provides actionable insights to improve your security posture by multifold.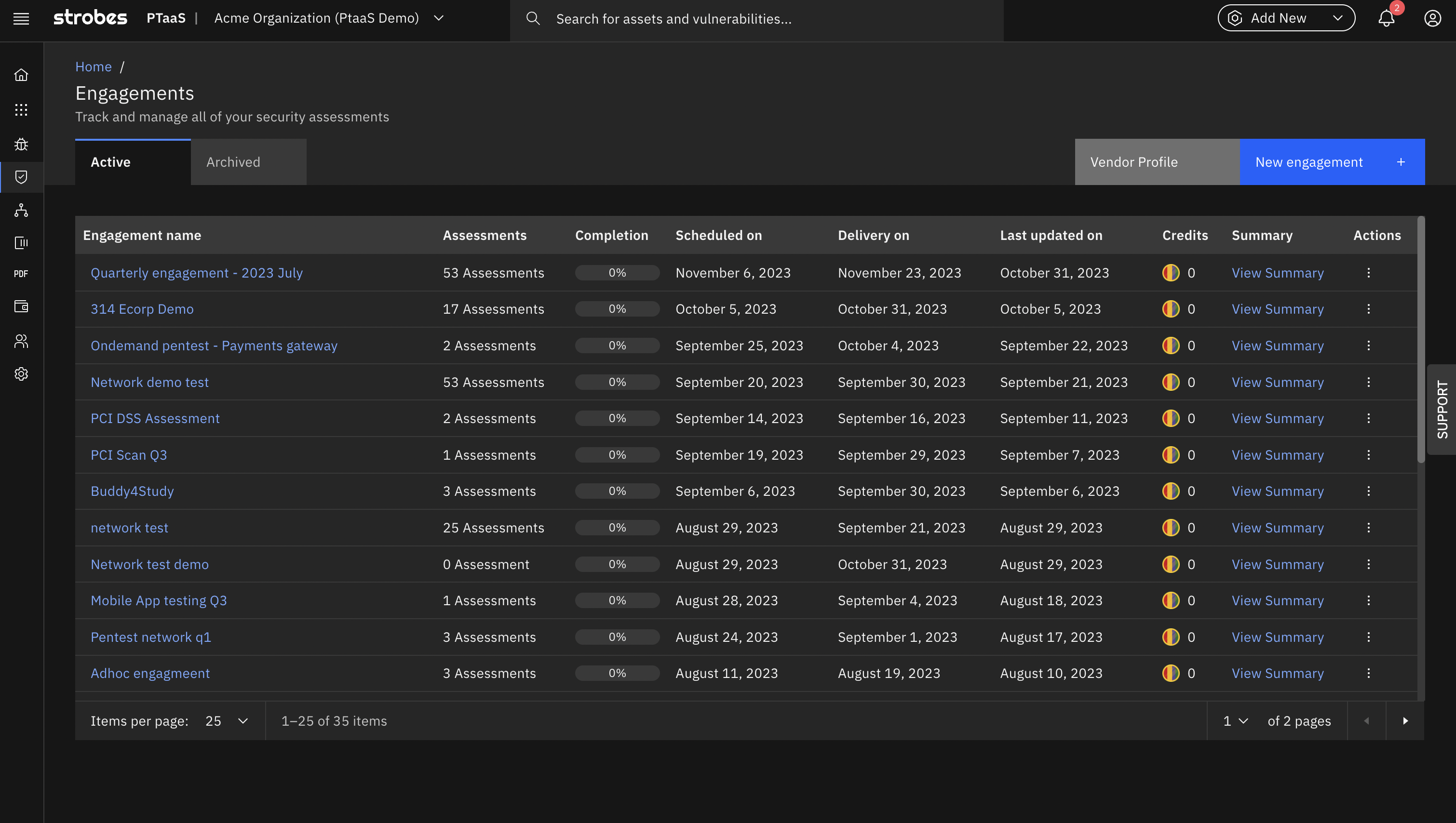 Over 300+ customers trust us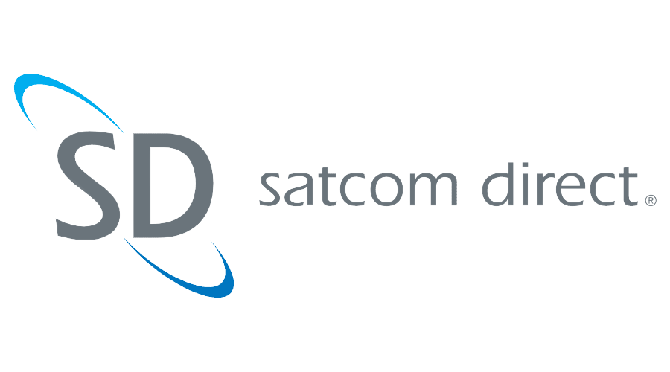 Start Your Assessments Today – Discover Unmatched Security!
Pentesting as a Service (PtaaS) seamlessly combines the power of manual, human-driven testing with a state-of-the-art delivery platform. It's all about effortlessly setting up ongoing pentest programs, complete with integrations for smooth operation and easy reporting. Say goodbye to the time-consuming process of procuring pentests one by one. To truly appreciate the benefits of a PtaaS platform, you need to dive in and witness the innovative delivery model in action for yourself. It's an experience like no other!
Start pentesting in just 4 steps!
We cover almost everything under pentesting!
Our unique testing methodology involves both automated and manual pentesting that helps us uncover most of the vulnerabilities and keep you away from breaches
Our reports are very thorough with mitigations and POCs.
Our reports are very thorough with mitigations and POCs.
Cloud Security
Protect your business-critical applications from cyber threats with Strobes' comprehensive application security solutions. Our expert team conducts in-depth assessments, identifies potential vulnerabilities, and delivers actionable recommendations to fortify your applications against attacks.
Find More
Network Security
Ensure the integrity and confidentiality of your network with Strobes' robust network security offerings. We conduct thorough audits, implement effective controls, and provide real-time threat monitoring to defend against potential intrusions.
Find More
Breach & Attack Simulation
Strengthen your overall security posture with Strobes' breach and attack simulation. Our simulated attacks help you assess your defenses, identify security gaps, and enhance your incident response capabilities, enabling you to be well-prepared for real-world threats.
Find More
We are committed to become your trusted security partner
Ad hoc Assessments​
On-demand security assessments anytime. Just signup or use your existing account to request pen-test at any point of time.
Start Pentesting Now
Managed Assessments​
An annual engagement to systematically assess your digital assets. Perfect for enterprises who do frequent changes.
Start Pentesting Now
Unlock the full potential of PTaaS (Penetration Testing as a Service) with an in-depth exploration of its advanced features and capabilities.
Certified Ethical Hackers
Far far away, behind the word mountains, far from the countries Vokalia and Consonantia, there live the blind texts.
Schedule a Call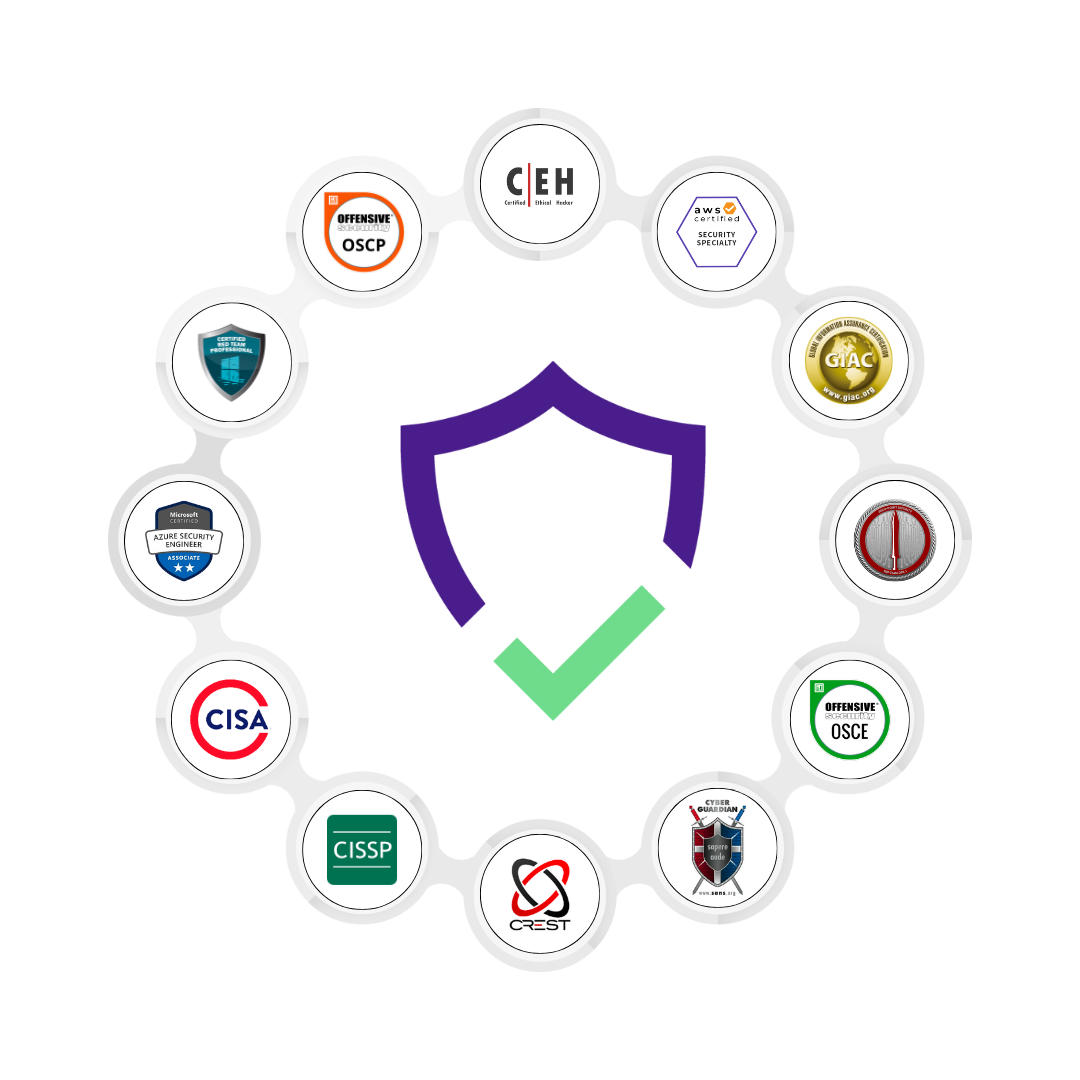 Multiple reports for your needs
We offer an array of meticulously crafted reports that cater to diverse stakeholders, ensuring everyone stays in the loop with a clear understanding of your application's security.​
Our reports are very thorough with mitigations and POCs
Recommendations and Best Practices
What makes Strobes different ?
Risk Scoring and Prioritization
With conventional pen-testing, identifying vulnerabilities can be overwhelming, making it challenging to prioritize remediation efforts. Strobes PTaaS employs advanced risk scoring, categorizing vulnerabilities based on their severity, ensuring you focus on the most critical issues first.
Here's what our customers have to say
We work with large enterprises till startups and everyone love us.
"Strobes solved our security problems through their solution PtaaS by helping us not only in finding potential vulnerabilities in our applications but also trained our developers to ensure the vulnerabilities are not repeated in future releases. In one year, we have seen that our application security posture improved multi-fold.

Ben Johnson

CTO, LegalInc Corporate Services
"We are extremely pleased with the results of Secure Source Code Auditing service from Strobes. The expert team at Strobes was able to identify a large list of vulnerabilities that were missed by our internal team reviews and multiple third-party pen-testers.

Vimal Nair

CTO, NowCom Driving Technology
"We enjoyed working with the Strobes Security team on their PTaaS (Pentest as a Service) solution for our organization. The vulnerability management dashboard they provided was user-friendly and intuitive, enabling us to monitor our application and infrastructure's security posture in real time.

Silivia Diaz Roa

Co-founder, Claimdeck

Integrate with best of platforms
Integrate Strobes PTaaS with you IP ops platforms to stay upto date with vulnerabilities and engagement status.
Request Integrations
Schedule Your Pentest Today!