Are you confident that your organization's digital fortifications can withstand a real-world cyberattack? Don't leave it to chance. Empower your security posture with the Strobes Red Team, your trusted partner in proactive cybersecurity.
The Methodology
Strobes Red Teaming Methodology
At Strobes Red Teaming, we don't believe in one-size-fits-all solutions. That's why we've embraced a hybrid approach to red team testing that combines the best practices of the industry standard methodologies with the creation of bespoke test cases tailored to your specific business logic.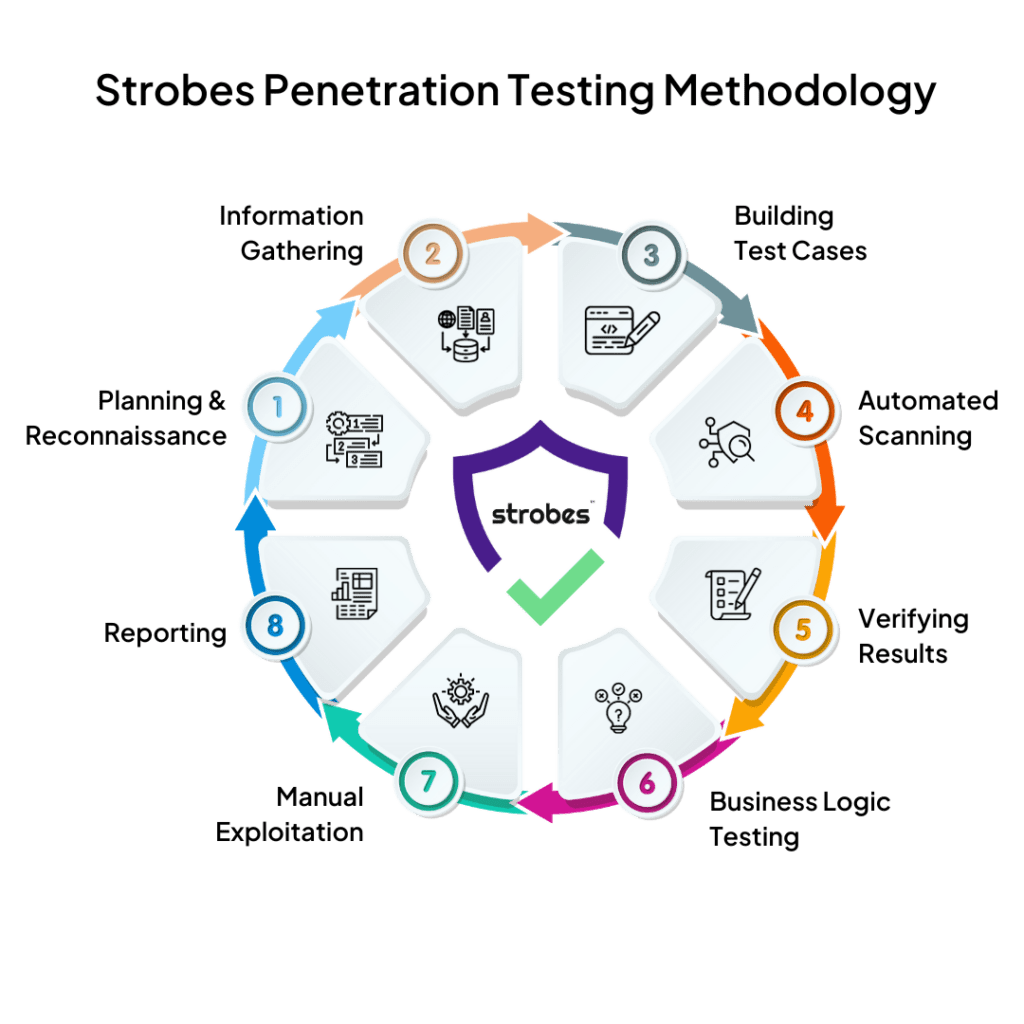 Why Choose Strobes Red Teaming?​
Don't leave your organization's security to chance. Contact Strobes Red Teaming today for a consultation and let us uncover your security vulnerabilities before cyber adversaries do. Your peace of mind and your organization's security are our top priorities.
Request Demo
Watch as our certified expert squad (OSCP, OSWP, CREST, CEH) meticulously vet vulnerabilities and swoops in to provide immediate support, ensuring swift resolution for every issue. Say goodbye to delays during your pentest with our lightning-fast human support, just a ping away!
Certified Ethical Hackers
Recognized by certifications such as CREST, OSCP, CISSP, and CEH, our experts are the backbone of our commitment to unparalleled security standards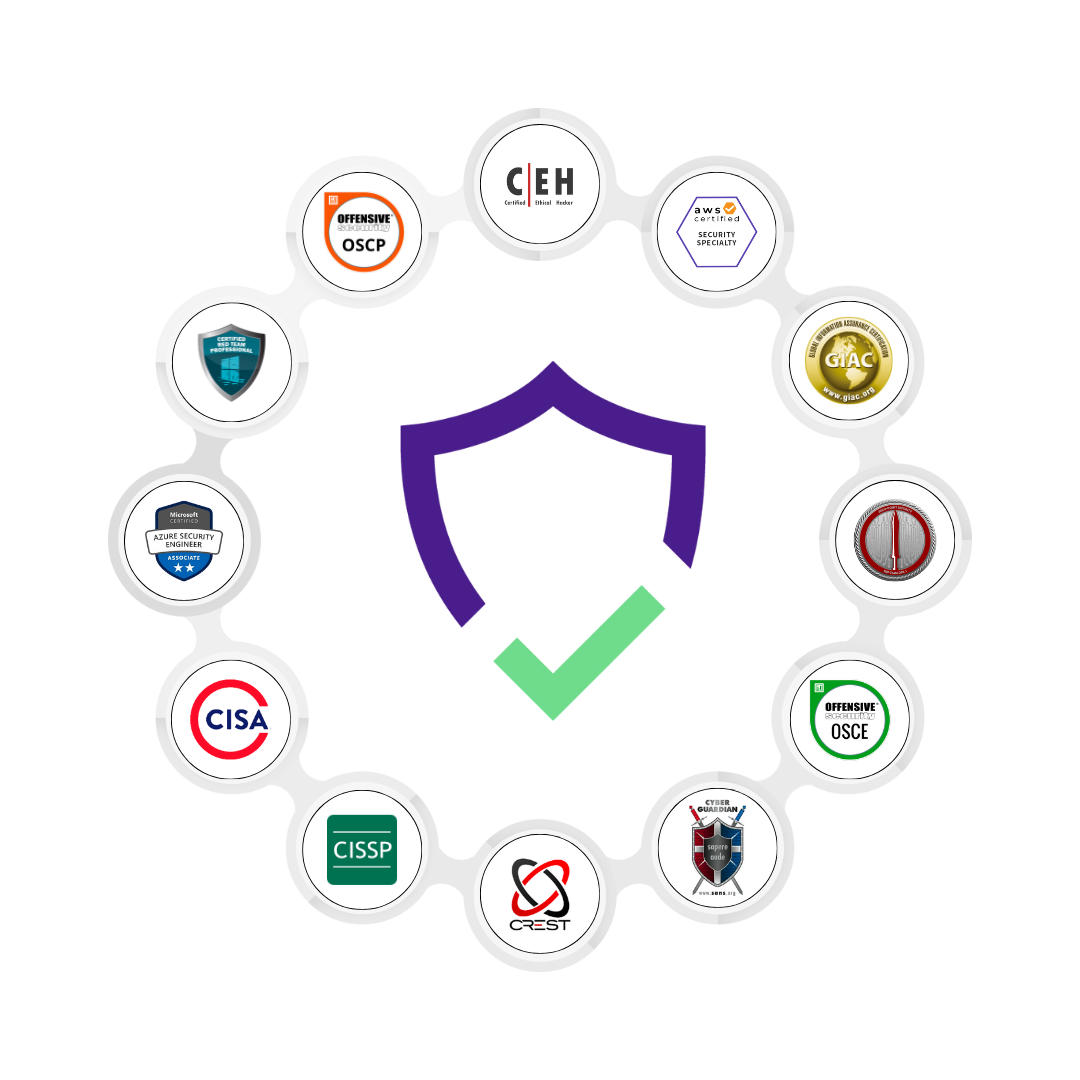 Multiple reports for your needs
We offer an array of meticulously crafted reports that cater to diverse stakeholders, ensuring everyone stays in the loop with a clear understanding of your application's security.​
Our reports are very thorough with mitigations and POCs
Recommendations and Best Practices
Where Automation Meets Human Brilliance
Your success is our priority, and we believe that achieving it should never be a compromise between automation and human touch. With Strobes, you get the best of both worlds, ensuring that every decision you make is guided by efficiency and expertise. Say goodbye to inefficient manual reviews as we lead the way to a future where you can save time and resources, with up to an 80% reduction in manual processes.
Assess Your Organization's Security Posture Now!